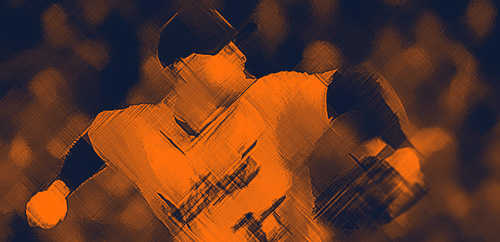 "We've dealt with a lot of issues, and this another we'll deal with. We've got some guys that will have to step up. … Our goal at this time is to try to handle it internally. At this time of year, you've always got your ears out to other places. But we feel comfortable."
This a quote given by general manager of the Detroit Tigers, Dave Dombrowski.
It was disclosed that Bruce Rondon will be needing ulnar collateral ligament surgery for his elbow. He will be out for the year, but should be good for the 2015 season. Also, Jose Iglesias, the Tiger's primary shortstop for 2014, was reported to have bilateral tibial stress fractures, and is recovering after being put on the disabled list. Finally, Andy Dirks is recovering from back surgery that he had on March 10th. He was said to have been out of the game for two months, but he should be brought back soon. As of now he is on the 15 days disabled list.
On the flip side, Miguel Cabrera recently had his contract with the Tigers extended, with $248 million guaranteed over the next eight years. His contract was supposed to terminate in 2015, but he revived it, and made what is being called the biggest commitment in baseball history.  The deal was negotiated by sports agents Fern Cuza and Diego Bentz. The Tigers allegedly traded Prince Fielder during the winter of 2013 in order to help pay for Miggy's contract extension, as well to attempt Max Scherzer's contract. Scherzer was offered $144 million over a time span of six years, but it turned out unsuccessful.
The Tigers have gone through a few bumps in the road, but have a positive mindset for this season, and are ready to play hard this season. Catch them playing the San Diego Padres tonight at 10:10p.m. on Fox Sports Detroit.