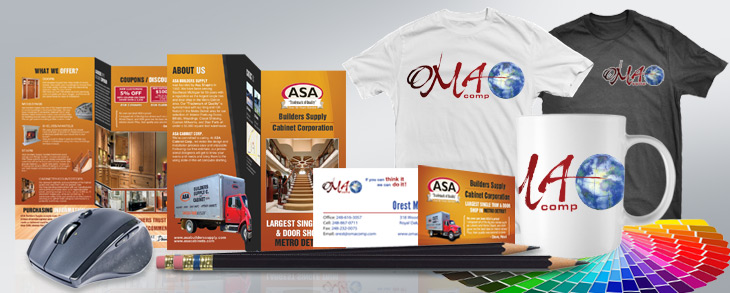 Logo Design
Business Cards, Letterhead & Stationary
Printing
Infographic Creation & Distribution
Promotional Materials
Brand Strategy & Execution
Logos are the first thing people see when they are presented to your company, so it's incredibly important to make a very good impression. At OMA Comp, our designers will work with you in creating your brand and they will make sure that it's exactly what your vision entails. Some of our clients may not know exactly what they want in their logo, which is absolutely fine. Our designers can create batches of differentiating prototypes and directions that clients can choose from, giving them options of what they want representing their brand.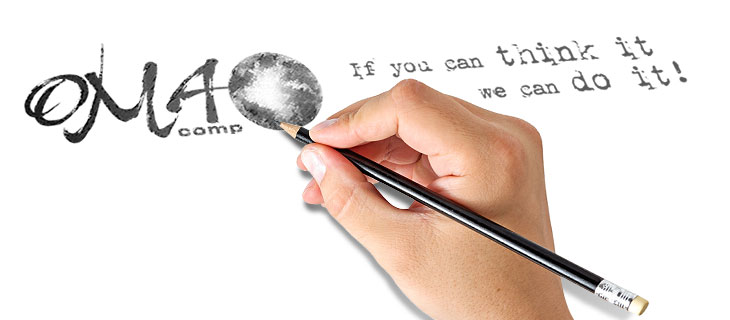 Print work might seem like it's a disappearing form of communication, but trust us when we say it's still very useful, especially in a local market. At OMA Comp, we work mostly with local companies, and we've had a great amount of experience in making brochures, stationary sets, business cards, and many other forms of printed work for our clients. Call today to see if we can create great print work for you.
Do you think your company could benefit from a newspaper ad? Working with clients, we figure out exactly the audience they are after and strive to reach them in ways that are appropriate for that specific group. Strategizing with clients means tailoring efforts to their criteria, helping them reach their goals in the most manageable way possible.