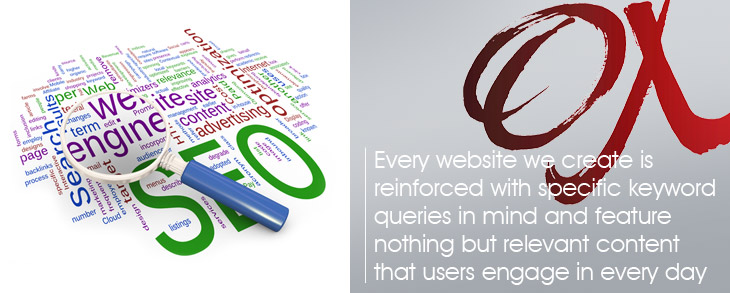 Social Media Marketing
Optimizing your social media outlets to better attend to your followers is incredibly important in this day and age. Having constant, organic content development creates long-lasting trust and a following within your groups and circles. This then opens doors for further advertising and marketing opportunities. Some of the Social outlets we work with are:
Facebook
Twitter
Google Plus
Instagram
Foursquare
Klout
Tumblr
Vine
And many more…
Social Media Optimization
Daily posts across any and all social outlets used
Profile Optimization & integration through special offers and promotions
Organic content creation and distribution in the form of blogs, tweets, status updates, etc. all keyword rich and promoted through social Pay-Per-Click (optional and wherever available)

SEO
Everybody wants to dominate in their respective Google Search Queries, right? At OMA Comp we can do exactly that for you, targeting the terms and phrases people search to get to your industries services. By integrating tested and new word combinations and titles, we can get you to the top of Google and keep you there.
Organic Integration of Keywords and Descriptions
Google
Initial Keyword Research
Keyword Density
Industry Benchmarks
Pay-Per-Click Promotions
Reputation Repair & Management