It is spring cleaning time again! When we are setting up your business networks or replacing your old computers, please inquire about our computer recycling program. OMA Comp will wipe your computer(s) clean and properly recycle with a certified recycling company to both protect your information and help the environment. Join OMA Comp in conserving our natural resources and avoiding air and water pollution.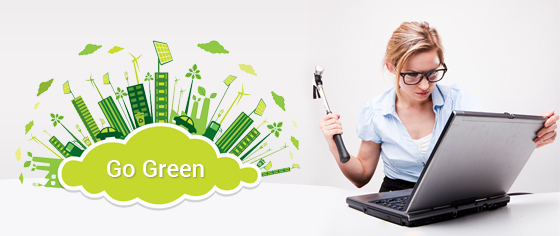 Are you concerned about your data on your devices?  Have no worries! OMA Comp complies with HIPAA laws and the Gramm–Leach act.  Before recycling, OMA Comp makes certain that there will be no way any data will be retrievable.
Why recycle? Our earth has limited resources. Why contribute to pollution and additional waste? You can recycle and make a contribution to the well-being of the planet and for future generations. If you are unable to drop off, OMA Comp will pick up.