OMA Comp and Lenovo are now business partners! Click for more information!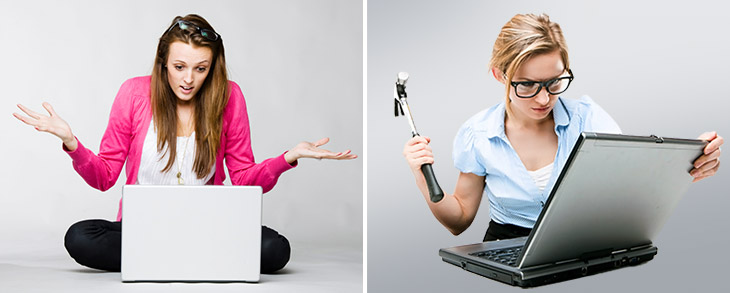 We use computers every day and we the importance of having a reliable PC. When your computer gets infected, your software frequently crashes, or your hardware becomes damaged. It doesn't mean you have to buy a new computer or spend a fortune repairing it. OMA Comp provides the best and fastest solution to all your PC repair needs.
Give us a call as soon as you see problems with your computer and we will fix it right away. Our remote services allow us to access and fix any issues directly from our offices without having to travel or move hardware.
We will give you tips on keeping your computer safe, clean, and reliable for years to come. OMA Comp also specializes in data backup, making sure that all of your files don't get lost or damaged. Contact us at the first sign of trouble and we will make sure to take care of all of your computer's problems. If you can THINK IT, we can DO IT!
Service/ Maintenance
Virus Identification, Removal and Protection
Custom Builds
Upgrades & Modifications
Computer Sales (New & Used, OMA Comp Certified)
Training (Inquire For Further Information)
Recycling (Data Privacy and HIPAA Compliance)
Data Protection & Back-up Systems
Case/Tower Upgrades & System Migrations
CPU Upgrades
Cooling Upgrades & Enhancements
Power Supply Testing & Replacement
Motherboard Testing & Repair
Data Recovery & Transfer
Hard Drive & SSD (Solid State Drive) Removal & Replacement
Windows and Apple OS (Operating Systems) Repairs, Upgrades, & Re-installations
Memory (RAM) Replacements & Upgrades