Responsive Design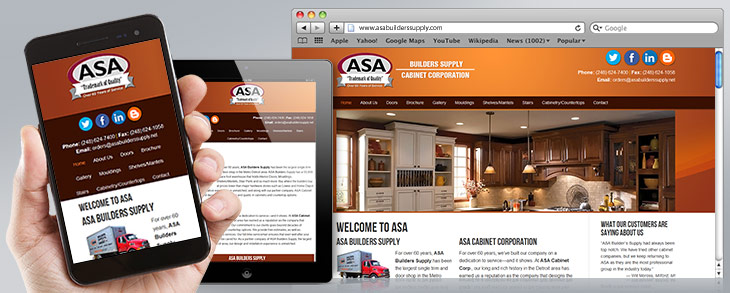 OUR APPROACH TO WEB DESIGN: As the industry changes, there are varying sizes of displays, from small telephones to large screen projections. OMA Comp's designs are responsive and automatically resizes the content to display correctly.
OMA Comp's websites are compatible with all of today's leading browsers – Internet Explorer, Mozilla, Chrome, Firefox, Safari, Opera and works with devices such as: iPad, iPhone, Kindle, Android, tablets and projectors.
OMA Comp can train you to manage your own content on your website.
Specializing in the latest and most up-to-date management systems and trends, we here at OMA Comp meet and exceed industry standards through all realms of web and graphic design.
The Latest in Programming Technologies

HTML 5 – The latest and greatest in programming websites today.





CSS3 – The easiest and most up-to-date way to manage an entire website's looks and aesthetics.





XHTML – A markup language that secures and extends the possibilities with HTML, that much further.





JavaScript – A coding language that allows things to come to life on your website through databases and complex applications.


Content Management Systems
WordPress – The most popular Content Management System in the industry. WordPress allows for full customization of your website and has a wide array of plugins to maximize your website's capabilities.
WordPress Training – With only a few hours of training, you can be well on your way to being an administrator of your own domain. Contact us today to schedule a WordPress consultation.
Custom Plugin Development- Your business is unique. OMA Comp provides custom plugins that are able to perform tasks specific to your organization's needs such as: online employment centers and inventory directories.

Joomla – Another popular publishing platform, Joomla is the second most used Content Management System (CMS) in the world with over 35 million users to date.




Drupal – Drupal is another open-source CMS that uses modules to hold and organize your website's information, and it is currently being used to manage the website of the White House.


Blogging Services
Whether its LASIK eye surgery or the latest trends in interior design, OMA Comp can provide you with relevant, keyword-rich content for blogs and blogging services. See our Search Engine Optimization page for information about how to improve your search page rank and increase your online presence. Click here for more information.
Newsletter and Subscription Services
It is essential to stay in constant touch with your client base. OMA Comp's email listing services will provide all of your newsfeeds and announcements immediately after publication.
Custom Applications
OMA Comp developers can create the perfect application for you and your client-base, allowing for quick and easy transactions.
Mobile Applications
Coming Soon
Corporate Intranets
OMA Comp develops secure, state-of-the-art encrypted systems and applications for your company to run smoothly and efficiently.
Shopping Carts
E – Commerce and online retail shops need reliable systems for both the seller and the buyer. OMA Comp provides our clients with user-friendly, secure shopping carts.

Magento – One of the many popular shopping cart platforms we use, Magento is built on PHP so it's as versatile as shopping carts come, while still being incredibly protective of everything it handles.

Shopify – Another E-Commerce platform that allows for easy navigation throughout the dashboard, fast adjustments and revisions to information when needed.

Open cart – An open source shopping cart that is incredibly simple to use. Open Cart is the go-to Commerce platform for many of our clients due its ease of use and great design.
Online Catalogs
A good way to grab hold of a visitor's attention is to have clean, organized cataloging throughout your site. Whether its inventory or imagery, we can find a way to organize your catalogs to better suit your clientele.
SQL Server
The best way to store and back up a website's content is with a good database. SQL servers are the best of the best.
PHP
PHP, a server-end platform that deserves more credit, is the script language that is behind such successes as WordPress and Magento.
OMA Comp has successfully designed, marketed and maintained websites from across the world. Our team of designers and programmers work directly with the clients, making sure that they are getting exactly what they need for their business.
At OMA Comp, you're getting nothing but the best for rates that put the competition to shame. With over a decade's worth of experience, our developers work to give you the right balance of technical support and value making sure you have the best, most cost-effective options available anywhere today.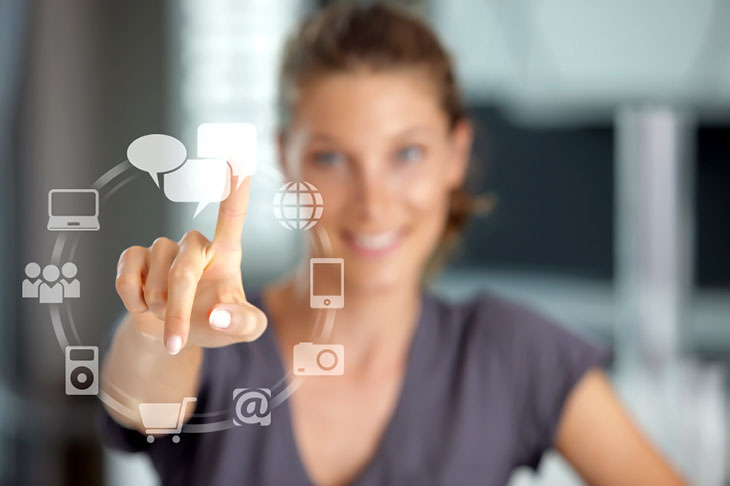 At OMA Comp we specialize in a number of versatile and complex websites, offering everything from accounting programs to retail sales systems. Some of the categories we specialize in are as follows:
Medical & Surgical Centers
Law Offices & Legal Organizations
Holistic & Wellness Centers
Health & Fitness Studios
Non-Profit Organizations
Banks & Other Financial Institutions
Cultural Centers & Reception Halls
Industrial & Manufacturing Companies
Due to the vast expansion of the use of mobile devices, having a good mobile presence is very important to any company trying to succeed. Here at OMA Comp we offer full-range mobile website development, giving you a great looking website no matter what resolution you're using. iPhone, Android, Nexus – it doesn't matter – we'll have you set to be mobile ready on any device.
Whatever idea for a website you might have, OMA Comp can surely get the job done in a timely and professional manner. Be sure to browse through the many samples of our work and contact us to immediately start making your dream into a reality.