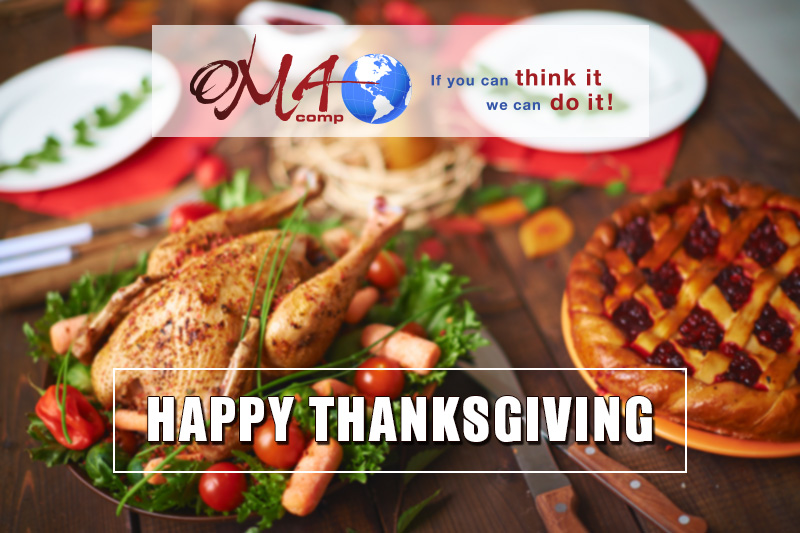 From everyone at OMA Comp, we wish our clients, family and friends a warm and happy Thanksgiving holiday.
Our team of talented individuals on everything from IT to web services to graphics to marketing look forward to continue to strategize best solutions, implement technological advancements, and provide new tools for your business, so that your company can run smoothly and successfully. This is what keeps us so energized about the present and future.
We want to take this time of reflection and thankfulness to let you know how much your business means to us, and we hope to implement more innovative developments for your business in the coming months and years.