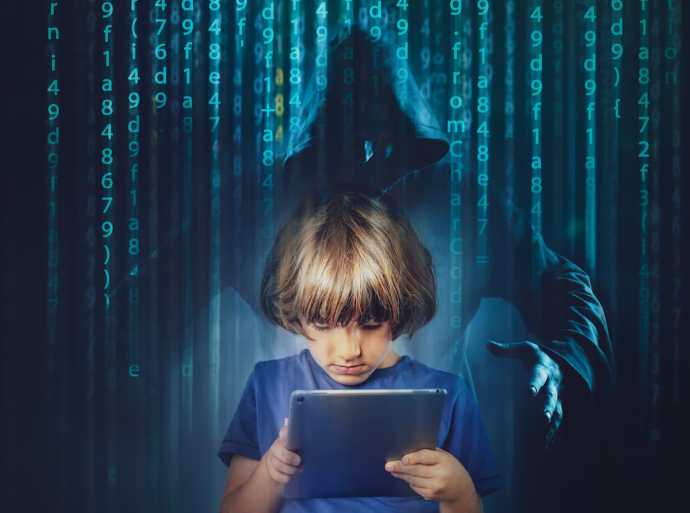 In today's interconnected world, electronic devices have seamlessly integrated into the lives of children, becoming essential tools for communication, learning, and entertainment. However, this digital landscape also presents unprecedented challenges, including the threat of identity theft. Protecting children from identity theft, particularly when they use electronic devices, has become an urgent concern for parents and caregivers. Explore the significance of shielding children from identity theft in the digital age and provide actionable steps to ensure their online safety with OMA Comp.
Understanding Child Identity Theft:
Child identity theft is an anguishing occurrence that can have far-reaching consequences. Cybercriminals target children's clean credit histories, using their personal information for fraudulent activities. By the time these young victims become aware of the theft, the damage is often extensive, impacting their financial future and overall well-being.
The Digital Landscape and Vulnerabilities:
Electronic devices, such as smartphones, tablets, and computers, are indispensable tools in the modern world. While they offer numerous benefits, they also expose children to potential risks. Online activities, social media interactions, and even seemingly innocuous games can inadvertently provide cybercriminals with personal information, increasing the risk of identity theft.
Protective Measures for Parents and Caregivers:
Education and Communication: Empower your children with knowledge about the risks associated with sharing personal information online. Encourage open dialogues about responsible online behavior, emphasizing the importance of not sharing sensitive data.
Privacy Settings: Regularly review and configure privacy settings on devices and applications. Restrict access to personal information and ensure that only trusted contacts can interact with your child online.
Parental Controls: Utilize parental control features available on devices and applications to monitor and limit your child's online activities. These controls can help prevent exposure to inappropriate content and interactions.
Anti-Malware Software: Install reputable anti-malware and antivirus software on your child's devices to prevent malware infections and phishing attempts.
Safe Online Practices: Teach your child safe online practices, such as recognizing phishing emails, avoiding suspicious links, and verifying the authenticity of websites before sharing personal information.
Regular Monitoring: Regularly review your child's online activities and accounts to identify any unusual behavior or signs of identity theft.
Limit Personal Information Sharing: Instruct your child to limit the information they share online, including birthdates, addresses, and school details. Encourage them to use pseudonyms when possible.
Keep Your Child Safe:
As children embrace the digital world, the responsibility to protect them from identity theft falls upon parents and caregivers. OMA Comp understands the challenges parents face in securing their children's digital lives and is committed to offering comprehensive solutions. Book an appointment with us on our Contact Page or call 248-616-3057 to get your child protected against identity theft.