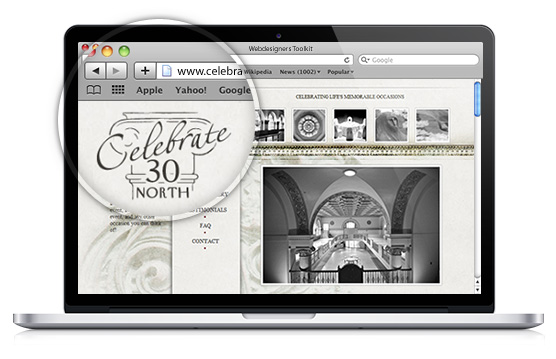 Client: Celebrate 30 North, Pontiac, MI
Celebrating life's unforgettable experiences. History, grandeur, interpretation. Your artistic expression reigns supreme. Celebrate 30 North gives you ultimate freedom in planning your fantasy reception, business luncheon, or casual brunch.
Assignment
Create a simple website that elegantly shows the beauty of the historic 30 North building and its uses.
Solution
OMA Comp visited 30 North to take pictures of the restored building and a wedding reception taking place there.  We designed a website that truly shows the elegance and freedom of expression. Come celebrate with us.
Components
Website Design
Photo Shoot
Copyright