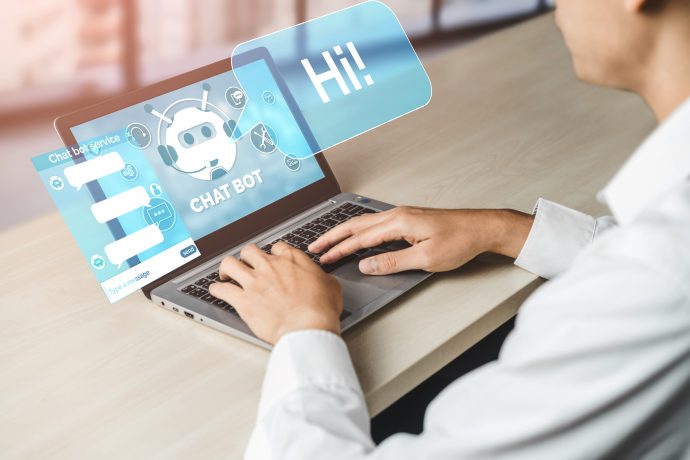 We are in the midst of a marketing revolution. With the rise of new technologies, consumers are now more connected than ever before. And as a result, the way we market to them has to change.
One of the biggest changes we're seeing is the rise of chatbots. Chatbots are computer programs that mimic human conversation. They're being used by businesses of all sizes to automate customer support, lead generation, and even sales.
In this blog post, we're going to take a look at how chatbots are changing the landscape of marketing and what this means for businesses. We'll also give you some tips on how you can use chatbots to boost your own marketing efforts.
What is a chatbot?
A chatbot is a computer program that uses artificial intelligence to mimic human dialogue. It is designed to respond to user input in a conversational way by either choosing a pre-determined answer or by trying to extract relevant information. Chatbots are typically powered by natural language processing (NLP) technologies, meaning that they understand both written and spoken language. Chatbots can be used for a variety of tasks, from customer service and sales to lead generation and even engagement marketing. The most popular chatbot applications are found on messaging platforms, such as Facebook Messenger and WeChat, where businesses are able to interact with customers in a more natural, conversational way.
How do chatbots work?
Chatbots rely on natural language processing (NLP), which is a field of artificial intelligence that enables machines to interpret and understand human language. When a user interacts with a chatbot, the bot processes the user's words and phrases to determine the meaning behind them. From there, the chatbot chooses a response that is appropriate for the situation. Some chatbots are powered by rules-based artificial intelligence, meaning that they are programmed to understand specific commands that have been programmed into them. For example, a customer may ask a chatbot for details about a product, and the chatbot will be able to provide the necessary information. Other chatbots are powered by machine learning, meaning that they are able to learn from their interactions with users and adjust their responses accordingly. This makes them much more capable of handling complex conversations.
Why are chatbots important for marketing?
Chatbots are becoming increasingly important for marketing because they allow businesses to interact with customers in a more natural and personalized way. By offering real-time support and advice, chatbots are able to provide customers with the information they need quickly and efficiently, while also building a relationship with them. Chatbots also have the ability to automate many marketing tasks, such as lead generation and responding to customer inquiries. They can even be used to collect valuable data on customer preferences and behavior, allowing businesses to tailor their marketing efforts accordingly. In addition, chatbots are able to create personalized experiences for each customer, which is essential for engaging today's consumers. With the help of chatbots, businesses can provide their customers with custom-tailored content that is designed to meet their specific needs and interests.
How can I make a chatbot for my business?
Creating a chatbot for your business is easier than you might think. There are a number of tools available that will allow you to create your own chatbot without any coding knowledge. Many of these tools offer drag-and-drop interfaces that make it easy to create a basic chatbot in minutes. Chatbot platforms like Botfuel and Chatfuel are great resources for getting started and offer a wide range of features and functionality. These platforms allow you to create specific flows and responses for your chatbot, as well as integrate with other services like your CRM or analytics platform.
Chatbots and the future of marketing
With the rise of artificial intelligence, chatbots will continue to play an increasingly important role in marketing. More and more businesses are realizing the potential of chatbots to improve customer engagement and strategy, and as a result, they are turning to technologies like AI, machine learning, and NLP to create powerful, personalized experiences for their customers. In the near future, chatbots will become the norm for customer service and marketing, with the potential to dramatically improve customer experience and engagement. As businesses continue to invest in chatbot technologies, we can expect to see even more creative and innovative bots being used for marketing in the future.
If you want to learn more about trends in the marketing industry, visit our contact page!