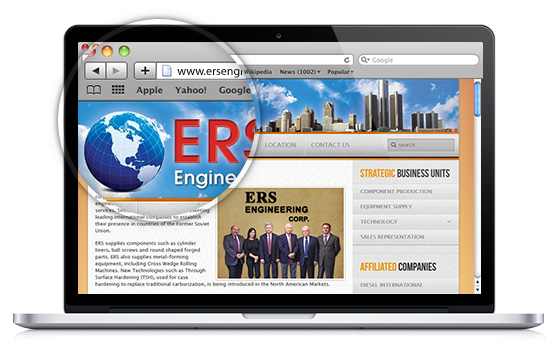 Client: ERS Engineering Corp., West Bloomfield, MI – visit website

Engineering, production, and consulting services. With business in the United States, Argentina, Brazil, Russia, China, and India, ERS Engineering Corp. helps support companies worldwide. Innovation is the name of the game.
Assignment
The old ERS website was very outdated and didn't provide enough information about the company. Our goal was to create a much cleaner design, structured on the products and services the company.
Solution
The new ERS Engineering website is easy to navigate and highlights the most important aspects of business. Along with a new website, OMA Comp designed a 6 page booklet to introduce Through Surface Hardening (TSH) in the North American Markets. ERS and OMA, a potent technologically advanced combination.
Components
Website Design
Booklet Design
Print